Our Promise to You
You Talk. We Listen.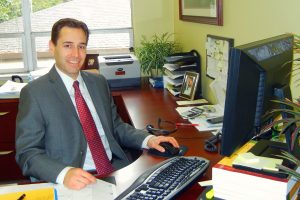 There is a reason our San Jose Bankruptcy Law Office is rated so highly in client satisfaction.
Since we are not a big, pricey law firm, you will never feel like "just a number" in our office. We are able to provide our clients individualized attention. We offer a high level of personalized service with the experience and knowledge of an established and well respected bankruptcy law firm.
Our Promise to our clients:
We promise free personal consultations with Attorney W. Kirk Moore.
We promise affordable payment plans for any client who needs it.
We promise to speak in plain English, not confusing legal terms.
We promise honest legal advice, even if the news is difficult
We promise to never give you a "hard-sell."  Never.
We promise to never mislead you with teasers or misrepresent our services.
We promise you will be treated with compassion and respect.
We promise to work diligently on your case, in a timely manner.
We promise to always strive to exceed your expectations.
The Law Offices of W. Kirk Moore – Experienced Bankruptcy Lawyer
Affordability and Integrity
We help consumers and small businesses who need debt relief by filing bankruptcies under Chapters 7 & 13. If you are suffering from the stress of creditors calling you at work or at home, sending letters threatening lawsuits, foreclosure, repossession, or using other hostile and harassing collection techniques, we may be able to help.
Responsive and Accessible
We keep clients up to date about the status of their case, and promptly return all phone calls and emails. We are accessible by phone, email, or by office visits. We give each case personal attention throughout the entire course of a bankruptcy filing process. Please contact us to set up a free consultation.