Our Purpose:
To Ease Your
Financial Worries
Bankruptcy Attorney W. Kirk Moore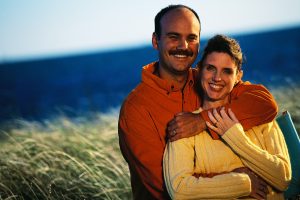 Location: San Jose, California
Phone: 408-998-1846
Fax: 408-583-4063
We are passionate about helping our clients – and it shows.
At the Law Offices of W. Kirk Moore, we believe that everyone deserves affordable legal representation. We are committed to helping our clients overcome their toughest financial struggles with understanding and compassion. We feel that our continued success is largely attributed to the level of personal service we offer our clients, our accessibility, and our dedication to making a positive difference in every client's case.
At our office we answer all of your questions thoroughly and patiently. We never rush clients off the phone – nor do we judge our clients. We understand that sometimes bad things happen to good people. We are committed to helping our clients achieve the debt relief they deserve. Find out what makes our office stand out from the rest, we encourage to Google our office or check out our reviews on Yelp.
We understand how the day-to-day struggle with debt can be emotionally draining. Daily creditor phone calls can make answering the phone a dreadful experience. At our bankruptcy law office, we are dedicated to navigating you through the bankruptcy process with as little stress as possible. Our goal is for you to realize a life without your current financial worries. Our extensive experience handling Chapter 7 and Chapter 13 bankruptcy filings helps us tailor our representation to your unique needs.
We focus our legal practice on consumer and small business bankruptcy. Attorney Kirk Moore is committed to staying abreast on the federal bankruptcy code, and has had the opportunity to provide legal counsel to thousands of clients throughout the San Francisco Bay Area. He represents clients in Santa Clara County, Santa Cruz County, Alameda County, Contra Costa County, San Francisco County, San Mateo County and San Benito County.
Areas of Practice
Chapter 7 Bankruptcy
Chapter 13 Bankruptcy
Wage Garnishments
Repossession
Harassing Calls
Foreclosure
Lawsuits